Categories
Ads in Sardinia
1
Cantina Nuovi Poderi, SRL, Cagliari
Предлагаю прямые поставки экологически чистых продуктов высокого качества с Сардинии. Все поставки напрямую от производителя (я- переводчик). Это компании, которые производят продукцию отличного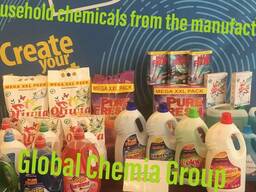 Global Chemia Group, Sp. z o.o.,

PL
Rome, IT
Our company is one of the leading manufacturers of household chemicals in the European Union. Due to the innovative technologies, our chemists and technicians have managed to create environmentally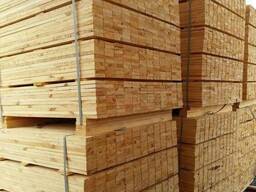 Акустик Проект Групп, PUE,

BY
Rome, IT
We constantly sell wood for pallets 3/4 grade, sizes17-25 * 85-100 * 600/800/1000/1200. Without bark, from a freshly sawed forest, disk sawing. 60 euro / m3. Up to 120m3 / month.
EcoPeatMix, LLC,

RU
Rome, IT
Highly effective clean sphagnum peat moss absorbent from Russia for oil spill response on a water surface and the soil. The natural peat moss absorbent is 4 times more effective than a synthetic
€
4,110
/cu m
€
3,610
-
4,110
/cu m wholesale
Позняк В.В., SP,

RU
Rome, IT
Legname di quercia di quercia non sagomato. Umidità 8-10% Il grado di colorazione da 300 a 1300. Analisi del carbonio radio su richiesta. Vendo legno macchiato in qualsiasi forma, dai tronchi ai
AVCN AS, PAO,

RU
Rome, IT
Wood pellet Diameter 6 -8mm Density >1100kg/m3 Moisture content 6% Ash content 0,48% Sulfur content <0.01 Caloric value 4342- 5016 Kcal/kg Packing 950-1000 kg (1MT) bags or 15 kg bags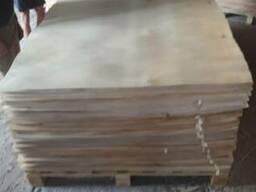 €
130
-
740
/cu m wholesale
Акритидис Империал, LLC,

UA
Genoa, IT
Lamella : prezzo da 650 euro a 740 euro per m3 Impiallacciatura(pino, ontano, pioppo tremolo, betulla, pioppo): prezzo da 350 euro a 390 euro per m3 Blocca (barra) di legno (pino, betulla) (35x35
Вентум Агро, LLC,

UA
Genoa, IT
The company-manufacturer offers the Aerodynamic grain separator. Separator makes cleaning and calibration of cereals, legumes, vegetables, melons, fodder crops, as well as all kinds of loose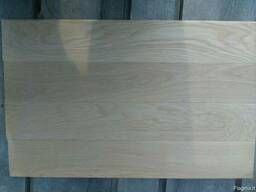 from
$
22
/sq m wholesale
FCA
Пищенко В.В., SP,

UA
Rome, IT
We produce solid wood flooring (oak) We are in Ukraine (Kharkiv) Work since 2004 We offer parquet without coating.
Лигнум Энерджи, LLC,

UA
Rome, IT
Selling Lignum Energy Ltd. produces pine pellets corresponding to A2. The test report is available on the website. Big-Bag 1100kg, the volume of 200 tons per month. Prepaid, FCA, DAP. Production is
New ads
Пробковый Пол, Rome.
Осетровая(чёрная)икра, Rome.
€680-640 /kg wholesale
Говядина омасум, Rome.
Автоматическая автомойка Leisuwash-S90, Rome.
$23,000 /pc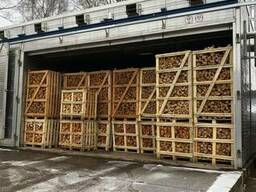 Firewood (mix, birch, oak, hornbeam) / Дрова, Rome.
€50-115 /cu m wholesale
Кресло от дизайнера, Milan.
€250 /pc from €210 /pc wholesale
×
×
×